We are blessed to have an amazing group of speakers to be with us on April 29, 2017 for our 2017 Men of Truth Conference: The Art of Godliness!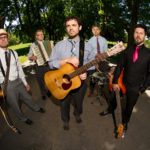 It's nothing new in Christian music for traditional songs to be re-shaped by the influences of culture and time. But perhaps it's the way Koiné is combining century-old hymns with a modern accompaniment that is causing people everywhere to take notice of what some in Milwaukee have known for years. Imagine a 1200 year old text and a 600 year old melody, married with a Les Paul, Steinway piano, drums and electric bass. With their arrangements, Koiné strives to find a unique balance between the familiarity of the classic hymn melodies and the raw instrumentation of the new arrangements.
Originally formed in 2003 as a worship band, Koiné quickly began to gain a grassroots following as requests for appearances and sales of their first album, Koiné (Self-Titled) started to roll in.
Since that time, local events turned into regional tours, and now Koiné travels the North America sharing their unique music ministry. Koiné has truly found a niche for themselves. Much of their music already has a welcome home in traditional worship, but with a modern sound that anyone can identify with.
Wayne Mueller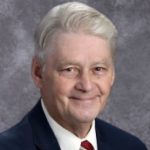 Wayne Mueller is a pastor, educator, writer, administrator, and nationwide lecturer. He was elected First Vice President, Mission and Ministry of the Wisconsin Evangelical Lutheran Synod, in 2001. He served at the synod's international headquarters in Milwaukee until 2008. At this position he coordinated all of the synod's mission and ministry program. This includes four ministerial education schools, twenty-three world mission fields, multicultural outreach and various parish services.
Currently Mueller is assistant pastor at Redeemer, Tucson.
The Secret of Being Content
Why is it such a secret? Can it be unlocked? Is our arrow broken? If I tell you, will you share it?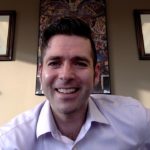 By God's grace I was born into a family of believers. I was baptized at a YMCA in El Paso, Texas where my father started a church. I'm thankful to have a family who showed me what it was and is to love and follow God.
I currently live in the Southwest Chicagoland suburbs. In 2008, upon graduation from Wisconsin Lutheran Seminary, I received a divine call to start a church. Amazing Love Lutheran Church is located in Frankfort, IL. We are connected to the WELS Board of Home Missions as a mission, but by God's grace are self-sustaining. We strive to fulfill the Great Commission by reaching the lost with the love Christ.
By God's grace I have a family as well. I met my wife in a physics class at MLC. By grace we also have two daughters Bella (11) and Nadia (8). They support me tremendously in ministry and I love that they pray for me. They continue to be some of the greatest earthly gifts God has given.
Contentment in Family
It is perhaps easiest to get disillusioned with the idea of family. We often expect so much out of people who are fallen. What do we do with our desires, expectations, frustrations and failures? What does God have to say? Come for an upbeat, honest conversation.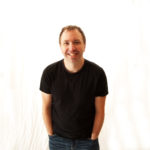 "Awake and Alive" is the heartbeat and prayer of this Milwaukee based WELS Christian recording artist, worship leader and conference speaker.  Believing in the power of Psalm 89:1-2 to see God's faithfulness made known through all generations, Mike's prayer is that God would continue to wake us to who we are in Jesus, making us alive to living out the purposes and plans of God in our everyday lives.  Married with three children, Mike is a meteorologist working with college students through Innovative Weather at the University of Wisconsin Milwaukee.  He has been a part of campus ministry through The Point of Grace and as the director of Awake and Alive, a Christian event for young adults in SE Wisconsin.  A veteran song writer and worship leader for his home church of St. Paul's Muskego, Mike is passionate about helping the local church thrive by sharing the joy of this journey in faith through worship and outreach concerts across the country for the past 10 years.
Seeing the Bigger Picture – Contentment with Career
"Sometimes I do what I want to, the rest of the time I do what I have to."  Chances are that for many of us we have experienced periods where our careers and jobs have felt much like this.  Far from what we'd "like" to do and much closer to the hum drum that can often be the cultural norm when it comes to working for a living (and yes, this includes Pastors too!).  In this session we will challenge men to take a hard look at our personal histories to understand the unique ways we experience JOY!  As we consider how God has wired us personally we hope to connect to what brings God joy, giving all of us a new foundation and perspective on contentment and mission in the workplace.  Whether you're thinking it's time for a career change, or you have the job you've always wanted, God invites us to step into vocational contentment as we align what gives us joy, to what brings God joy.
David Scharf serves as a professor of Theology at Martin Luther College.  He is a member of the lnstitute for Worship and Outreach and chairman of the Commission on Congregational Counseling. A graduate of Luther Prep (1996), Martin Luther College (2000), and Wisconsin Lutheran Seminary (2005), Dave and his wife, Beth (nee Koelpin) have six children ages 4-14.
Stewardship: The Road of Contentment
The apostle Paul said, "I have learned the secret of being content in any and every situation."  What is the secret?  It has to do with how we view what we have and how we manage what we have.  Stewardship is more than just money.  It is a way of life for God's people as we manage all of our blessings to God's glory.  It includes money, but ultimately, for us to be healthy, we must address whole-life stewardship.  That is, not just what we do with the 10%, but how we handle the other 90% of our income, time, gifts, etc.  We'll see that good stewardship takes us down the road of contentment!