We are blessed to have an amazing group of speakers to be with us on March 17, 2018 for our 2018 Men of Truth Conference: Leadership in Your Walk of Faith!
Futons
Coming soon …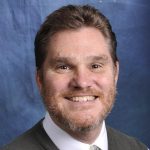 A 1988 graduate of Wisconsin Lutheran Seminary, Mark served as an exploratory mission pastor in Rockford, Illinois until 2000. He teaches in several areas at Martin Luther College: An introduction to preaching and Christian apologetics, interpersonal communication, and Biblical Hebrew. He has authored two books that use a narrative style for addressing skeptical questions: Prepared to Answer and MORE Prepared to Answer.  Mark holds a PhD in Communication from Regent University. He is a husband of 26 years to Constance (Kroll), and father to their two daughters, Abby and Hannah.
"Here I Stand" – Core Issues and Key Distinctions for a Uniquely Lutheran Apologetic
"Men of Truth" long to speak wherever truth is contested outside of our sanctuary walls and to those whose faith is vulnerable right here in our midst. This presentation will be blessed when participants consider ways to become more equipped for these tasks, and even more, as they come to a realization of how well prepared they already are.
Nathan Nass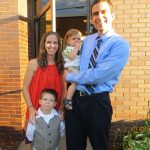 I grew up in New Ulm, MN and attended Minnesota Valley Lutheran High School, along with Martin Luther College and Wisconsin Lutheran Seminary. While I was at the Seminary, I was blessed to serve as a vicar at Faith Lutheran Church in Sharpsburg, GA. Before my final year of studies, I also served a one-year emergency call to Christ the Lord Lutheran Church in Houston, TX. After graduating from the Seminary in 2013, I was assigned to Saint Peter Lutheran Church in Saint Peter, MN where I continue to serve. My wife Emily and I were married in 2008. We've been blessed with three boys: Isaiah (7), Samuel (almost 3), and Josiah (3 months).
Leadership in the Family
For Christian men who are blessed with wives and families, Christian leadership begins in the family. What a blessing to lead those whom we love most into a closer and closer relationship with Jesus! Yet, because of sin in us and sin in our loved ones, we find that leading our wives and children together in Christ can be a difficult and heartbreaking calling. Jesus understands. In his Word, our Savior has so much to say to encourage and strengthen us to be leaders in the families he has given us.
Gregg Mattek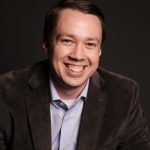 Gregg Mattek is currently a Cloud Specialist with Google, a co-owner of Copper State Brewing Co, a family man and President of his local WELS congregation. A graduate of MLC, MSOE and UW-Oskhosh, as well as a continuing student of the school of life, Gregg has many awesome opportunities to learn and is looking forward to sharing some of those lessons.
Christian Leadership in the Modern Workplace
Figuring out how to be a Christian in today's workplace can be confusing. This discussion will take a look at how Jesus would have us show ourselves to be Christian – while trying to keep our jobs!