We are blessed to have an amazing group of speakers to be with us on March 23, 2019 for our 2019 Men of Truth Conference: Man of God!
Jonah Backus and the Conquerors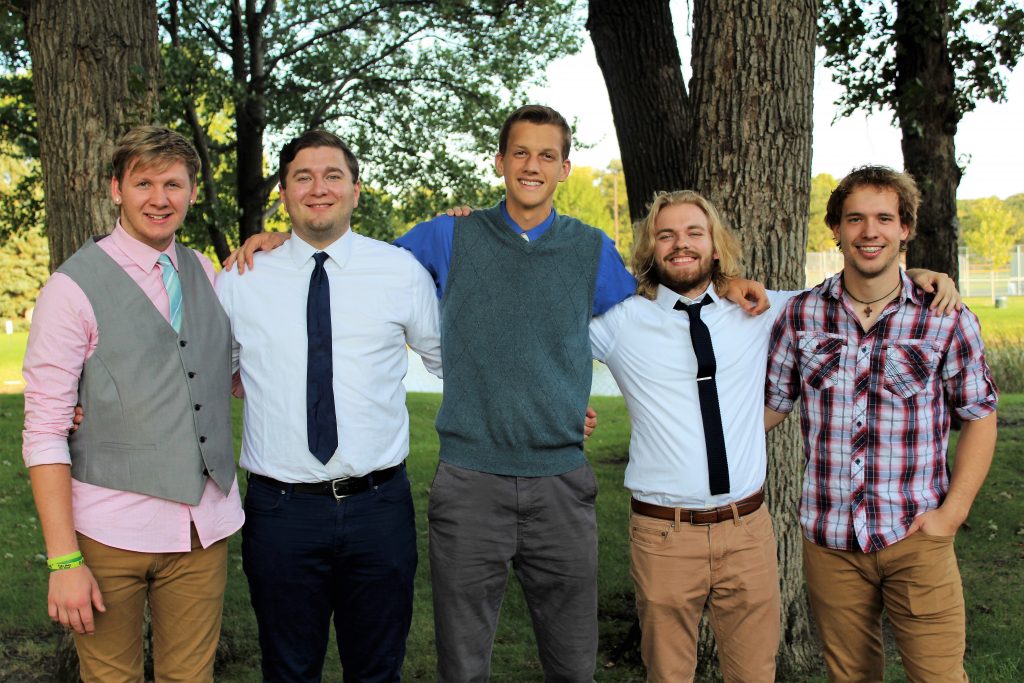 Jonah Backus and the Conquerors is an up and coming Christian contemporary band made up of five students at Martin Luther College in New Ulm, MN. They started practicing together in August of 2017 with the goal of sharing God's Word through their God-given musical talents. Jonah Backus (Two Rivers, WI), a junior on the pastor track, is the lead singer, guitarist, and has written many of the songs that are featured on their new album. Jeremy Fluegge (Onalaska, WI), also a junior on the pastor track, is the pianist, backup singer, and has written a few songs himself. Caleb Koelpin (Dallas, TX), is a junior on the pastor track and is the bass guitarist. Luke Sak (Lake Orion, MI) is a pastor track junior who plays both drums and guitar. Finally, Paul Koepsell (Appleton, WI) plays both electric and acoustic guitar as well as drums. He is taking some time off from school but still travels with the band on occasion. Paul also wrote and produced his first song this past July.
Recently, they released their first band album, Future Thoughts. It is made up of twelve original songs, all written by members of the band. Search "Jonah Backus and the Conquerors" on Spotify, iTunes, YouTube, Apple Music, or where you listen to music to check it out. Also search "Jonah Backus" on YouTube to check out their two music videos and an exclusive Jonah Backus interview. Learn more about their band and their mission on their website, jonahbackusmusiconline.com. Finally, like their Facebook page, Jonah Backus and the Conquerors, and follow them on Instagram at jonahbackusmusic. They are thankful for the opportunity to share God's Word in music and song. We are more than conquerors! To God be the glory!
Dr. Joshua Mears, PSYD, LP, BC-TMH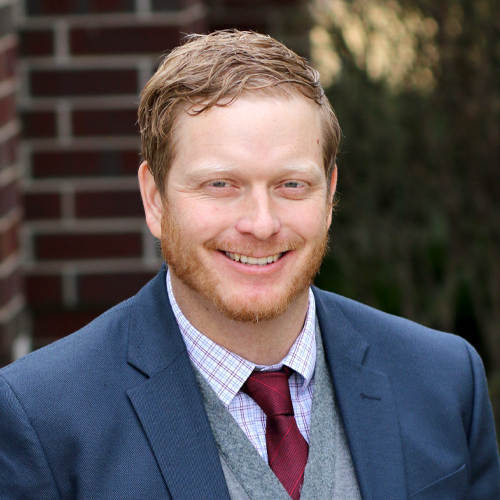 Dr. Mears joined Christian Family Solutions in 2011. He received his PsyD in Clinical Psychology from Argosy University-Twin Cities, an MA degree in Counseling Psychology from Bethel University and his undergraduate degree in Psychology from Bethany Lutheran College. Prior to joining Christian Family Solutions, Dr. Mears completed his doctoral internship at the Minnesota Correctional Facility-Stillwater, specializing in crisis intervention and aggression reduction interventions. Dr. Mears also has five years of experience working as an in-home therapist with adolescents and their families.
Anxiety: Biblical and Clinical Perspective
Anxiety Disorders are impacting males and the way that we effectively function in our vocations in the areas of employment, church, community and the home. This presentation will examine the unique aspects of anxiety clinical disorders and how they present for males with devastating consequences such as workaholic tendencies, avoidant or absent father patterns, and alcohol misuse. The audience will come away with specific strategies to challenge these patterns and develop a strong and healthy male identity.
Ms. Naomi Schmidt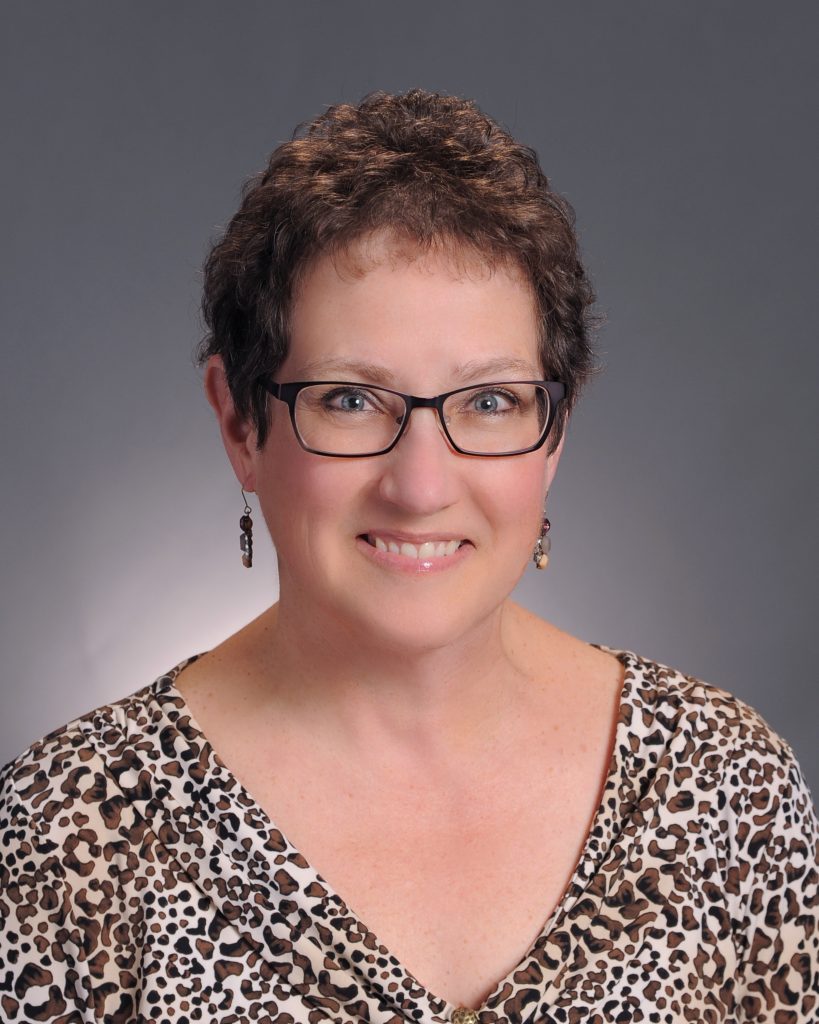 Naomi Schmidt is a life-time student of the Word who loves connecting women with Scripture to help them apply Christ-centered truths with meaning and relevance. She teaches Bible study and writes devotions, prayers and Advent by Candlelight services. She enjoys encouraging women as she speaks at events and conferences, and she serves on the WELS Women's Ministry Executive Committee. Naomi recently published a personal and group Bible study, "Ruth – Living in God's unfailing faithfulness."
Godly Man, a Woman's Perspective/What Women Need/Godly Counterpart
Eve was a gift from God to Adam to be his companion, complement, and helper. Godly women continue to be a blessing to men and the church today. Ms. Naomi Schmidt will share "What Women Look for in a Godly Man" as they seek to encourage and support the Christian men in their lives. This section will touch on the topics of dating, how husbands can lead and support their wives in marriage, and the valuable resource women are to the church today. Bring your questions as we as godly men consider the gift of women in our lives and how we can better support and encourage each other in our walk of faith.

Rev. Rob Guenther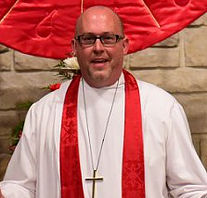 Pastor Guenther was born August 24, 1978 in Renton, WA. He entered the Church through Holy Baptism on September 8, 1978. Pastor Guenther attended Calvary Lutheran School for grades 1-8. He attended Evergreen Lutheran High School from which he graduated in 1996. He then studied at Martin Luther College in New Ulm, MN, receiving a Bachelor of Arts degree in 2000. He then enrolled in Wisconsin Lutheran Seminary in Mequon, WI and received his Master of Divinity degree in 2004.
During his time at Wisconsin Lutheran Seminary, Pastor Guenther served as a vicar at Holy Word Evangelical Lutheran Church in Austin, TX, under the supervision of his bishop, Pastor Don Patterson. Like all Wisconsin Synod pastors, Pastor Guenther received a thorough education in the individual books of the Bible, the languages of the Church (Hebrew, Greek, German, and Latin), homiletics (preaching), dogmatics (doctrine), education (teaching), pastoral counseling, etc.
Pastor Guenther was married to Becky Hennig on July 27, 2002. They have since been blessed with four sons, Josiah, Jacob, Judah, and Joel. Pastor Guenther spent the first six years of his ministry at Gethsemane Lutheran Church in Raleigh, North Carolina, where he was ordained into the public ministry. He then spent the next eight years of his ministry serving at Grace Lutheran Church in Kenai, Alaska. Now he is eager to be back in New Ulm, MN and to serve you with God's Word and Sacraments! You can email Pastor at pastorguenther@gmail.com, reach him by phone at the office: (507) 354-6744 or at his cell: (507) 240-2433 or meet with him in person at church, whether at worship or in his office.
Prof. Roger Klockziem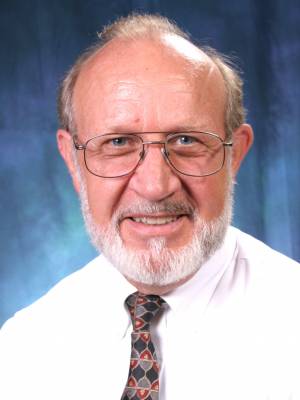 I was predestined to be a child of God in eternity. God carried out His plan through the will of my Christian parents, Ralph and Helen, and claimed me as His own through baptism. Faithful parents and a kindergarten through twelfth grade Christian education nurtured my saving faith. I followed the Holy Spirit inspired idea to serve in the ministry. My fifty-year service included teacher, organist, choir director, principal, and professor. My faith life has not been free from challenges. Failures in my sanctified living, deaths in my immediate and extended family, and a spiritual leadership role of a large diverse family dominates my prayer life and dependence on God's grace and mercy.
Mr. Mark Wrightsman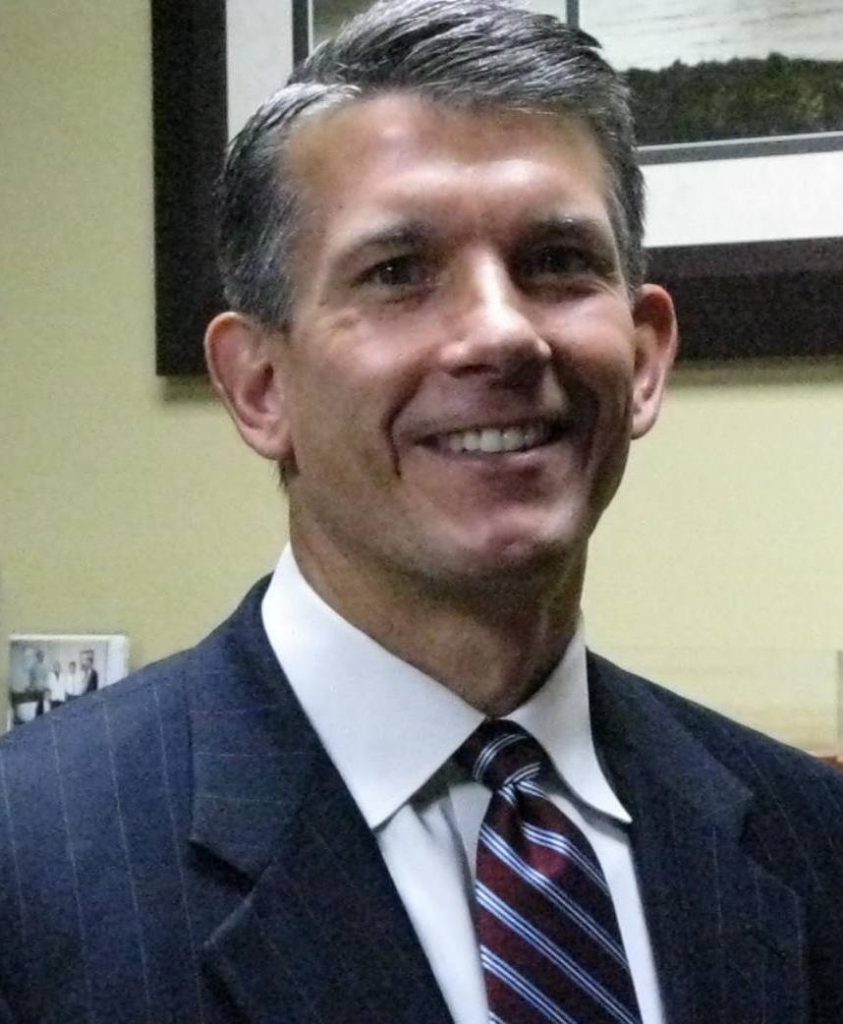 Mark and his family have lived in Stillwater, MN, for over 14 years. With his wife Jean, and his three children who currently live and work in the Twin Cities, they moved to MN in 1999 after relocating around the globe with work assignments – two in Asia, two in Europe, and in several places across the U.S.
Mark and Jean were married after attending University of Florida and first lived in San Jose, CA., where they found a church together – Apostles WELS church. Two Pastors from this church made the effort to see them the Monday after a visit to the congregation back in the 1980's, and this provided the foundation for more than 30 years in WELS churches.
Mark and Jean were blessed with the opportunity to attend established WELS congregations when they lived in CA, the Chicago area, Kalamazoo, MI and in MN, and a mission congregation when they lived in Baton Rouge, LA. Overseas, the Japan WELS church, and in the UK, the Europe traveling missionary, provided continued steady doctrine and worship opportunities for their growing family. In Italy and Singapore, the family worshipped without the benefit of WELS congregations but were blessed with opportunities to grow in faith in more challenging situations.
Mark's career after an undergraduate degree in Nuclear Engineering began at GE and spanned almost 20 years in large companies, then continued for almost 20 years as CEO of PaR Systems, now a global specialized automation and material handling privately-held company headquartered in Shoreview, MN.
His mission in the next stage of life, which began with retirement 2/1/19 from a full-time PaR role, where he remains on the board, is Lord-willing, to continue to support ministries and businesses where his experience and passion for growing high-values, engaged teams can be used in purposeful activities for people, organizations, and for the kingdom. After becoming a grandparent in December 2018, and retiring just recently, Mark seeks to continue his daily walk in the Word and be more focused on family as the next generation grows, while contributing his available time to the mission.
Godly Men Among Us: Things I wish I new in my 20s, 30s, 40, 50s, etc.
God molds men. He gives us his Word to show us our sin and our Savior and to set us apart for service. He gives us family in the faith to help us and from whom we learn. During our "Godly Men Among Us" section, 3 men (Mr. Mark Wrightsman, Prof. em. Roger Klockzeim, and Rev. Rob Guenther) will share briefly their exeriences on how God has used his Word and people and experiences to shape them into the godly men they are today. They will also answer questions on "Things I wish I knew in my 20s,30s,40s,50s." Bring your questions as we learn together how God molds us into godly men.