We are blessed to have an amazing group of speakers to be with us on March 25, 2023
for our 2023 Men of Truth Conference: Men Mentoring Men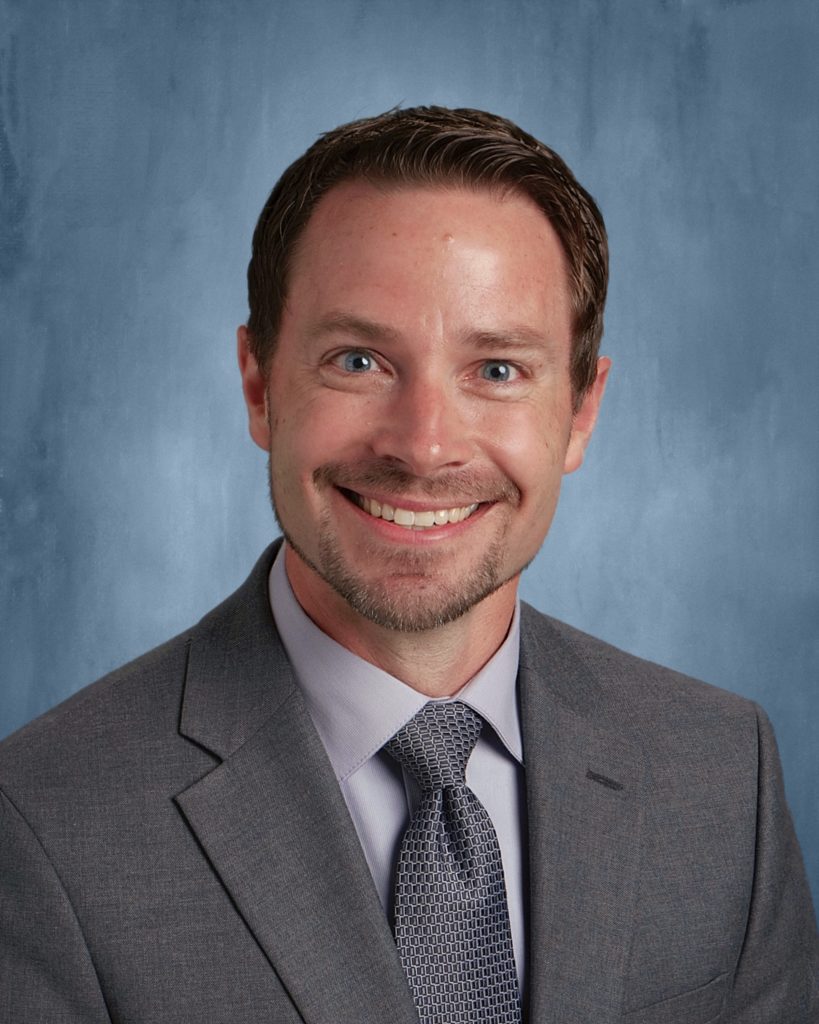 Pastor Jeremy Mattek currently serves as a missionary working to establish a new congregation in Conroe, Texas, which is just north of Houston. He and his family moved to Texas this past August after serving at a large congregation in Greenville, WI for 4.5 years and an inner-city congregation in Milwaukee for 14 years. In addition to his parish work, Pastor Mattek provides regular devotional content for Time of Grace media ministry and WELS Daily Devotions, while also serving on the boards of directors for Christian Family Solutions and Wisconsin Lutheran College. Pastor Mattek is married to Karen. They have five children, ages 14-21, and one dog, a Siberian Husky named Luna, who doesn't mind the Texas heat as much as you might imagine.
Pastor Mattek is married to Karen. They have five children, ages 14-21, and one dog, a Siberian Husky named Luna, who doesn't mind the Texas heat as much as you might imagine.
Jeremy Mattek's Session: You Are A Mentor
In the beginning… Adam was alone.
Scripture implies that he felt lonely in the perfect world before God created Eve, and we can imagine that he would feel lonely over and over, again and again, as he would seek to lead his bride and his family through life in a world that was newly and entirely broken. Who was there to help him? Who did he have in his life that could relate to his struggles, offer appropriately wise advice, and keep him encouraged? What Adam must have longed for often is what we should be able to find easily. Solomon wrote in Proverbs 18: There is a friend who sticks closer than a brother.
Yet based on all available data, for a wide variety of reasons, men today feel more lonely than ever before.
This isn't how it needs to be. God has given us perfect guidance on how to best be there for one another as men. We will take a look at that guidance as we consider our conference theme: You are a Mentor. We will consider the high place Scripture places on mentoring, while also dedicating sufficient time to answering the following practical questions: How can you be there for fellow brothers? How do we support each other? How do we hold each other accountable? How do we talk about what we're going through? How do we handle tough or delicate topics a friend/brother is going through? How do we do this while being a man?
---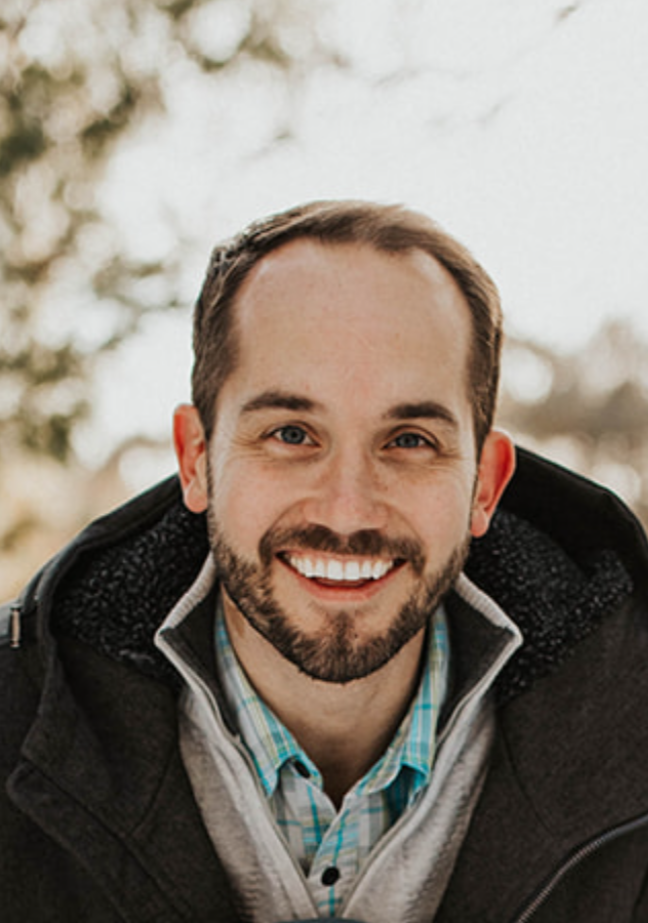 Jon Schaefer has served as a professor at Martin Luther College since 2013. Before that, he served at Siloah Lutheran for ten years. His ministry has been characterized by high-quality instruction, strong rapport with families, and skilled public relations. He is married to Carrie and they have seven children. In addition to his experience as a teacher, principal, husband, and father, Jon has worked with the Commission on Lutheran Schools and the Minnesota River Valley Mentoring Program to develop various mentoring programs.
Jon Schaefer's Session: How To Mentor
Jesus has uniquely positioned men in each other's lives and the lives of others. It is critical to have various tools and strategies to encourage each other toward a life of faith and works of service. This session will identify those tools and make applications that can become part of how we communicate and encourage each other.
---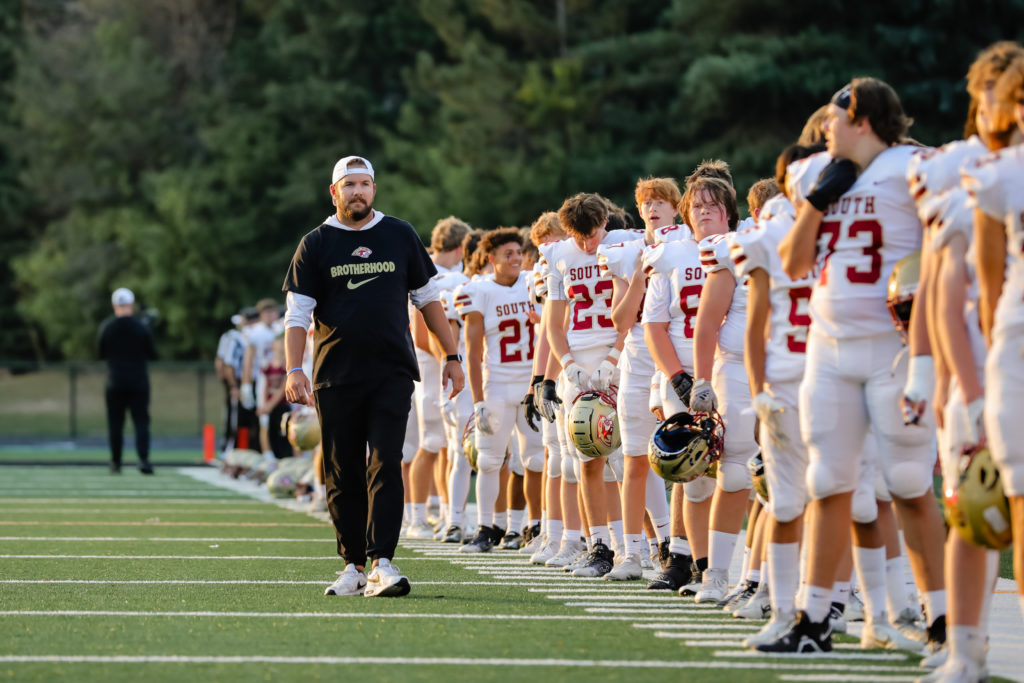 Ben Burk has been the head coach of Lakeville South High School Football (MN) since 2020. After being named Interim Head Coach in 2019, he was the 6A Section 3 Coach of the Year after leading the Cougars to the state semi-finals and an 8-1 record. In his two full years of being a head coach, he led the Cougars to 21 straight wins and two state championships. He was named 2021 Metro Coach of the Year by Kare 11 and 6A Coach of the Year by the Minnesota Football Coaches Association in 2020 and 2021. Before being named Head Coach, Ben had served as the Offensive Coordinator for the Cougars since 2017, leading an offense that set school records for rushing yards and points per game which helped the Cougars reach the state semifinals in each season.
In addition to coaching football, Ben coaches Track & Field and Olympic Weightlifting. Ben uses the football field and classroom to positively impact the lives of young people and develop them to value integrity, service, and excellence.
Coach Burk is married to wife Anna, and has two children, Lola and Luke. He previously served his country is the United States Air Force.
Coach Burk's Session: Where We Mentor
Working in public school as a Christian male wanting to be a positive spiritual role-model and mentor to young people is a challenging thing. Coach Burk will discuss how he uses his Christian values to develop high-quality people in a secular setting.