"He died for all, that those who live should no longer live for themselves but for him who died for them and was raised again." 2 Corinthians 5:15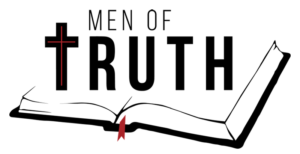 Growing in Christ, living by faith, pursuing the Truth. That isn't a motto, it is our mission. Men of Truth aims for those lofty goals as we gather Christian men together around God's Word, to consider the blessings, challenges and opportunities in their lives and to empower and equip them to carry out their God given mission in their homes, churches, and communities.
That's what we want to do, and that is where we want to go. However, we cannot do it without help.
We Want Your Help
Men of Truth needs, and wants, your help and support. If you are interested in becoming a Men of Truth Ambassador in your congregation or community, or want to join our steering committee, please contact us and let us know so that you can help us … and we can help you!